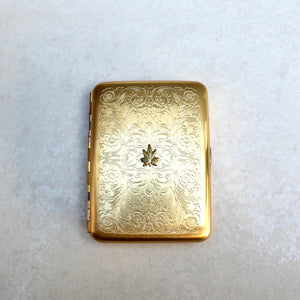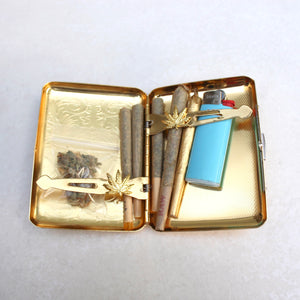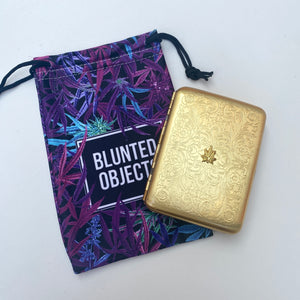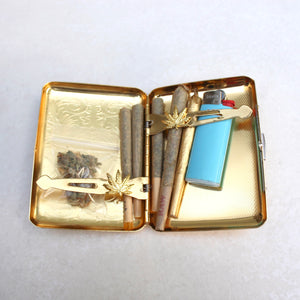 Ornate Gold Embellished Joint Carrying Case
This multi-purpose case can be used to hold joints, business cards, credit cards & more. Featuring an ornate etch design, this luxurious case is perfect for all your on-the-go sesh needs.
Comes with a Blunted Objects carrying case (color will be randomly selected). 
Dimensions:
3.75 x 2.75"
Note: Do not leave the case outside or in the car in hot temperatures.