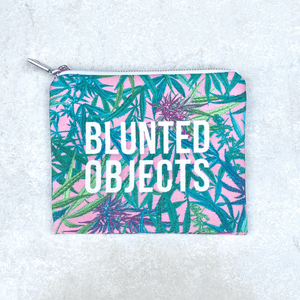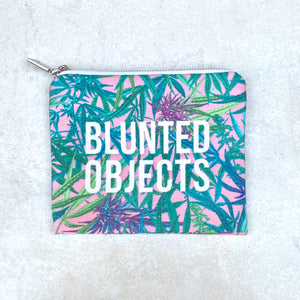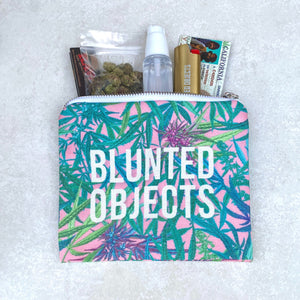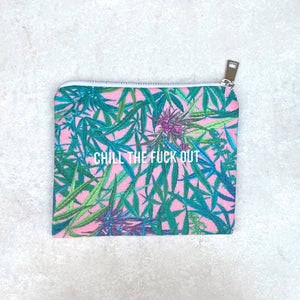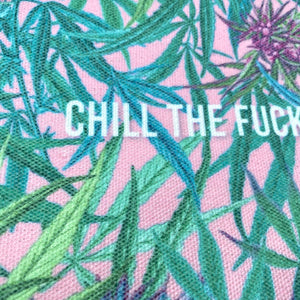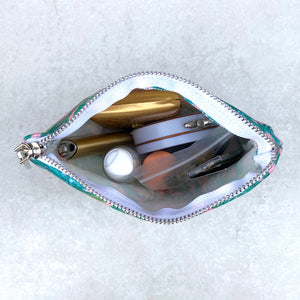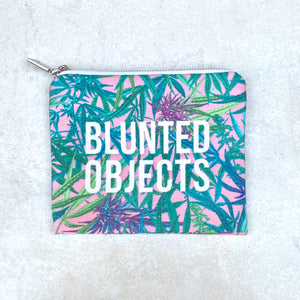 Blunted Objects Chill TF Out Pink Zipper Stash Pouch
Trap but make it cute. Keep all your sesh goods in one place and ready to go with this ultra-convenient stash bag, featuring our signature weed leaf print in a fun lemonade pink. Made from canvas with a sturdy zipper to keep things secure, this aesthetically appealing pouch is every stoner's must-have accessory, and can easily carry your pipe, grinder, lighter, papers and greens. Use it for beyond smoking activities and fill with everyday essentials such as your headphones, a charger, makeup, and credit cards. Carry it alone as a clutch or throw it inside your tote for instant organization. Pair with Blunted Objects carrying pouches. 
Blunted Objects logo emblazoned on the front and 'Chill The Fuck Out' text on the back.
Canvas print
Zipper closure
7.25"W x 6"H.