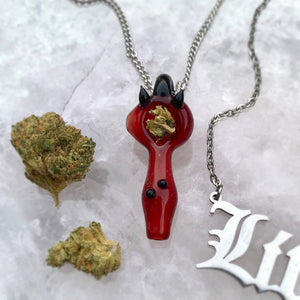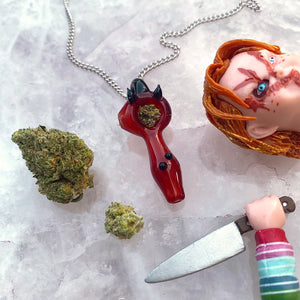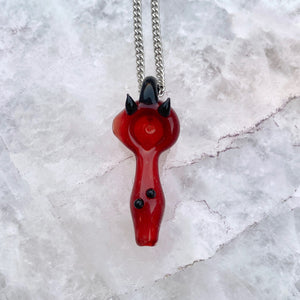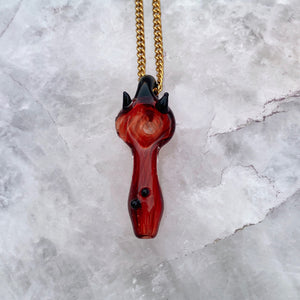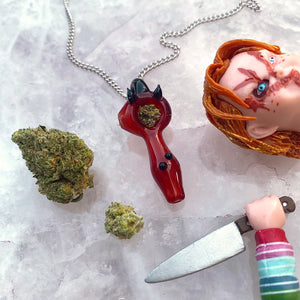 Functional Glass Micro Pipe Weed Necklace - Red
You've never seen a pipe as cute as these tiny yet fully functional pipe necklaces, featuring a carb so you can actually smoke yourself a micro bowl. It can even be used as a roach holder for easier smoking - definitely a statement piece sparking lots of conversation with likeminded individuals. As seen on Dani Thorne and Tana Mongeau.
Handblown in Hawaii by glass artist Dunhyden. Chain is 20" long.
Due to the handmade nature of this item, please note that there will be slight variations to size and colors, adding unique character to every piece.